Cultural & Entertainment Facilities
Saint Louis Art Museum
This complex re-roofing project required careful interior climate maintenance and other measures to protect the valuable art collection which could not be moved during the entire project. Five layers of existing roofing (dating back to 1903) were deconstructed and replaced with a Sika Sarnafil PVC roofing membrane.
In 2012, Bi-State Roof Systems, Inc. was called on to assist in the design and installation of another Sika Sarnafil PVC roofing system for the new east addition. The new addition included the latest technology in an Electric Field Vector Mapping Grid system enabling the waterproof integrity of the roofing system to be tested for quality assurance shortly after installation or in the event of a future leak without the traditional lengthy and costly investigation.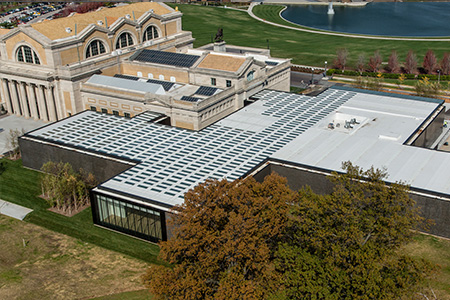 The Nationally Renowned "Living World" Addition to the St. Louis Zoo
One of the nation's leading architects called on Bi-State Roof Systems for this technically demanding emergency re-roofing project following the premature failure of an existing system. Totally adhered single-ply membrane was used to replace the existing systems on a roof area that was highly populated with rooftop equipment units. The facility remained open to the public and drew heavy tourist traffic throughout the project.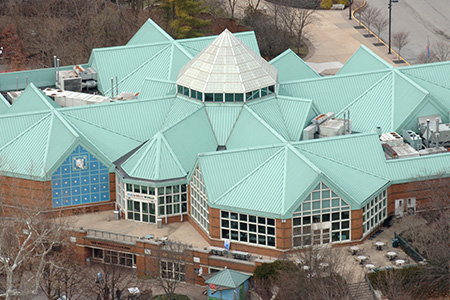 Urban Harvest Food Roof Farm
A Sika Sarnafil PVC waterproofing membrane system was used for the Urban Harvest Food Roof Farm's 10,000 square foot green roof system.
Bi-State Roof Systems, Inc. and Sika Sarnafil Roof Systems are proud partners of the Food Roof Farm.
To learn more about the Food Roof Farm visit: www.urbanharveststl.com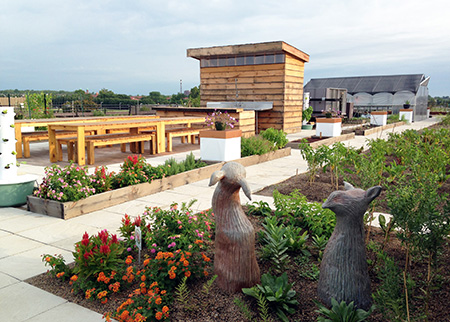 For more information about the roofing solutions we provide for cultural and entertainment facilities, Contact Bi-State Roof Systems today at 636-225-3050.