Sports & Recreational Facilities
Edward Jones Dome
Over 580,000 square feet of Samafil PVC membrane roofing material was used on the Trans World Dome Stadium. The Dome installation was completed a month and a half ahead of schedule, while the 47 low roofs were completed one month ahead of schedule.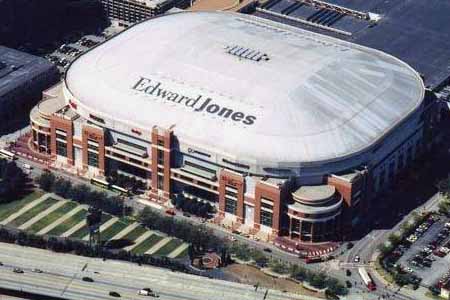 St. Charles Family Arena
The total project was completed within 18 months. The 137,000 square feet of roof membrane was completed within 63 working days and provided the facility with the necessary protection to finalize the interior finishes. The leading edge of the main roof required Bi-State Roof Systems, Inc. to employ unique safety apparatuses to ensure the safety of its own field forces as well as those working below.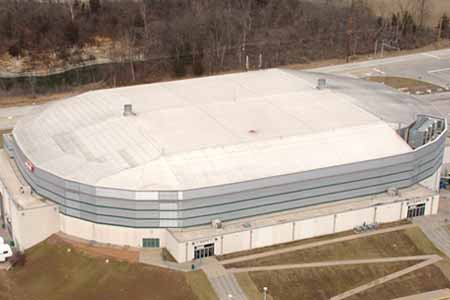 St. John Vianny High School Field House
A 27,643 square foot barrel-shaped sloping roof system was completed. A Carlisle Thermo Plastic membrane was applied over a roof insulation board.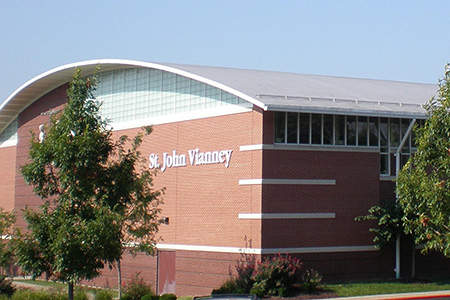 Scottrade Center
The configuration of the roof and its exterior appearance were used as the selection criteria for the roof membrane. A winter installation provided more than a challenge for the 165,000 square foot structure. The speed of installation saved the project three weeks in the overall construction time. Weekly coordination meetings between the major sub-contractors were beneficial and offered insight as to how the fast-paced construction was to be completed.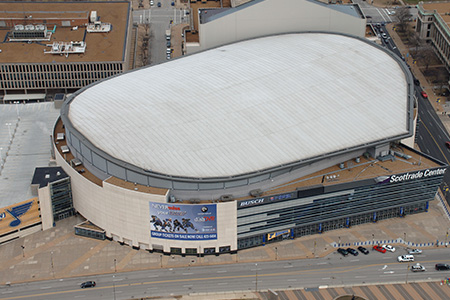 For more information about the roofing solutions we provide for sports and recreational facilities, Contact Bi-State Roof Systems today at 636-225-3050.