Education: Schools, Colleges & Universities
Saint Louis University Joe & Loretta Scott Law Building
A 25,000 square foot installation of a fully adhered Versico TPO roofing membrane system was installed. A portion of the roofing system was set aside as an outdoor plaza area, which was waterproofed again using the Versico TPO waterproofing membrane.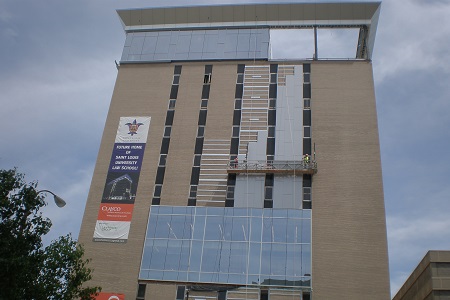 St. Louis Community College
This roofing project has several "green" features that assisted in obtaining one of the highest rated LEED CERTIFIED buildings in the St. Louis area. It all started with high R-Value insulation, then a white, highly-reflective TPO membrane and last a portion of the roof covered with green plantings, which reduces the heat island effect. In addition to the green roof, there is a rain water capturing system that collects rain water from the roof surface and stores it in 2-25,000 gallon cisterns. This water is then used to irrigate the surrounding lawn and wild plantings.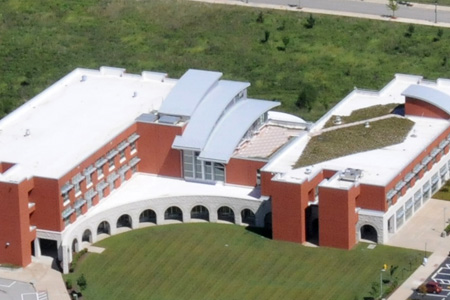 Peine Ridge Elementary School
This school building consists of steep slope standing seam pre-finished steel metal roofing and areas of extra thick EPDM rubber roofing on the flat roof areas.
Both roofing systems started with 5" thick high R-Factor foam roof insulation covered with a fiberglass reinforced mineral board as a base and then the finish of standing seam steel roofing or EPDM rubber roofing.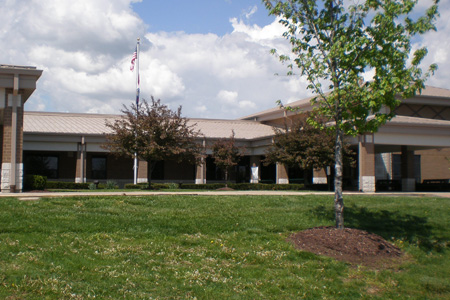 For more information about the roofing solutions we offer education facilities, Contact Us today.